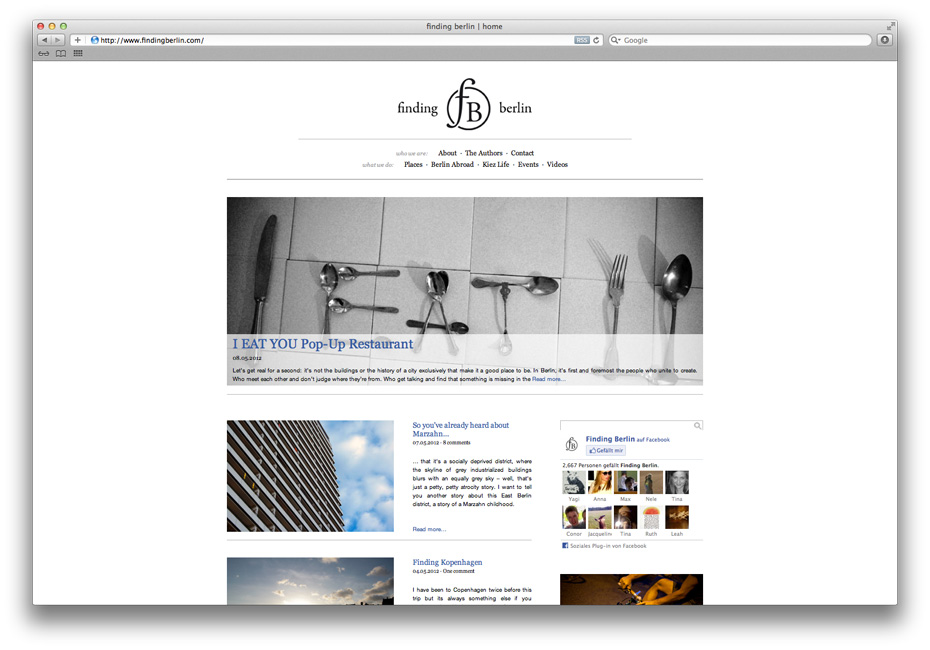 FindingBerlin is an Online-Magazine which discovers and portraits the young and wild atmosphere of the german capitol through own content photo- and videoproductions. The main focus lies on the trends of the city developement as well as the uniqueness of Berlin: Urban-Art, Techno-Hedonism, authentic places as well as private Berlin storys – FindingBerlin serves as a plattform for young and international contributers. The goal is to show Berlin visitors and tourists a close, individual and new perspective to the city.
We also follow this approach internationally and travel to worldwide destinations to find differences and similarities in between metropolitan areas. Through this personal and unconventional reports we want to inspire our readers to discover the cultural diversity of urban environments themself.
Marcus is one part of the crew alongside Sara Charrour (YeahSara). He takes care of art direction, photography, videography and design.
Visit: www.findingberlin.com